Aquatab (Raw Food Sanitizing Tablets)
₨697.00 (-21%)
Aquatab (Raw Food Sanitizing Tablets)

Note:

13%VAT is Exclusive
in all above price.

Available Size : 1Pkt

Sanitizer Tablets for Raw Food & Food Contact Areas.
Item will be shipped in 1-2 business days
AQUACHLOR is used for disinfection of Vegetables, fruits, mutton, fish, poultry, equipment and critical contact areas and water purification in very low concentration
Dose : 1 Tablet Per 30 Liter Water:100 ppm Available Chlorine.
Dilution : For Raw Food 100 ppm : 2 ml per liter of water. For Equipment and food contact areas 200 ppm : 4 ml per liter of water.
Direction For Use : Make a solution of required concentration. Can be used as dipping application ( recommended) as well as spraying application. Rinse the area/object properly with clean water after treatment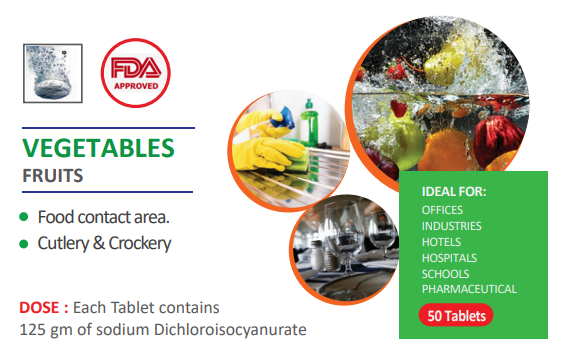 No more offers for this product!
General Inquiries
There are no inquiries yet.